Please visit
WatchSoMuch.com
for our official address, Most functionalities will not work on unofficial addresses.
Sheep And Wolves Pig Deal (2019) BluRay 1080p x264 - YIFY [MP4]
Basic Info
Size:
1.2 GB (1,293,261,237 bytes)
Source:
Bluray Rip (Best quality A/V)
Quality:
Video: NA/10 Audio: NA/10 (1 Votes)
Resolution:
FullHD (1080p)
Torrent details
Hash:
CE6AFBCB5DADF902D386FDC163F7E151BAD51242
Upload Date:
7/11/2019 8:33:27 AM (4 months, 3 days ago)
Sheep and Wolves: Pig Deal (2019)
- Also known as "Volki i ovtsy. Khod sviney"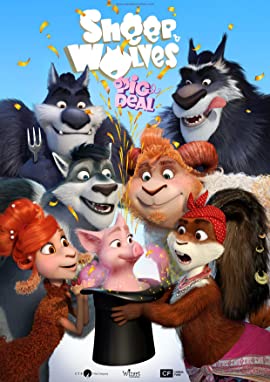 Animation, Adventure, Comedy, Family
Russia (Russian)
85 min
Bluray

10/10

10/10

0

Updated on 2019 Jul 23

2,098 Downloads
Director:
Vladimir Nikolaev
Synopsis
The united town of sheep and wolves lives a peaceful and quiet life until two unexpected guests turn up - a polar fox and a tiny ewe. No one ever expected them to bring a deadly danger, which can be overcome only if they work together. Only teamwork can solve big problems and deal with serious challenges - as there is strength in unity.