Please visit
WatchSoMuch.com
for our official address, Most functionalities will not work on unofficial addresses.
The Orphanage (2007)
- Also known as "El orfanato"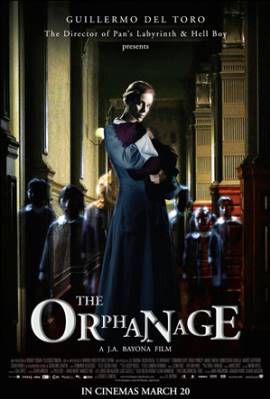 Drama, Horror, Mystery, Thriller
Spain (Spanish)
105 min
Bluray

10/10

10/10

0

Updated on 2019 Apr 14

32 wins & 41 nominations.

123 Downloads
Cast:
Belén Rueda

,

Fernando Cayo

,

Roger Príncep

,

Mabel Rivera

,

Montserrat Carulla

,

Andrés Gertrúdix

,

Edgar Vivar

,

Óscar Casas

,

Mireia Renau

,

Georgina Avellaneda

,

Carla Gordillo

,

Alejandro Camps

,

Carmen López

,

Óscar Lara

,

Geraldine Chaplin
Synopsis
Laura, a former orphan, raises her adopted son Simón together with her husband Carlos in an old house and former orphanage where she was raised. While at the orphanage Simón tells Laura that he has five invisible friends which she believes are a product of his active imagination. Laura decides to reopen the orphanage to cater for disabled children and throws a party. During the party Simón tries to persuade Laura to go and take a look at his friends cabin but she's too busy. Later on she sees a mysterious masked boy and realizes that Simón has also disappeared. Laura feels the presence of other people in the house and months later Laura invites a team of parapsychologists to try to unravel the mystery.