Please visit
WatchSoMuch.com
for our official address, Most functionalities will not work on unofficial addresses.
Basic Instinct 2 (2006) BluRay 720p x264 - YIFY [MP4]
Basic Info
Size:
980 MB (1,027,473,505 bytes)
Source:
Bluray Rip (Best quality A/V)
Quality:
Video: NA/10 Audio: NA/10 (1 Votes)
Torrent details
Hash:
AD760A81A6BCC39259E1581C534CDDEDD485BFCC
Upload Date:
7/12/2019 12:16:01 AM (4 months, 3 days ago)
Basic Instinct 2 (2006)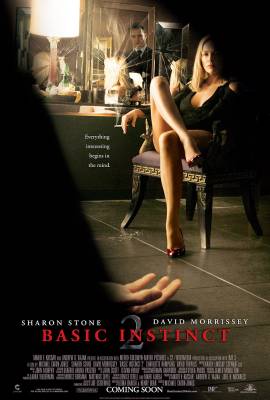 Drama, Mystery, Thriller
UK, Germany, Spain, USA (English)
114 min
Bluray

10/10

10/10

13

Updated on 2019 Nov 06

24,991 Downloads
Director:
Michael Caton-Jones
Cast:
Stan Collymore

,

Sharon Stone

,

Neil Maskell

,

David Thewlis

,

Jan Chappell

,

David Morrissey

,

Terence Harvey

,

Hugh Dancy

,

Ellen Thomas

,

Mark Sangster

,

Tim Berrington

,

Indira Varma

,

Charlotte Rampling

,

Heathcote Williams

,

Flora Montgomery
Synopsis
Crime novelist Catherine Tramell is living in London, and becomes the center of police investigation (yet again) when her football player boyfriend drowns in a car accident and it is revealed that he was already dead because of a drug overdose before Tramell drove the car into water. Police psychoanalyst Dr. Michael Glass is called for examining Tramell, and is intrigued by the seductive and manipulative woman. On the other hand , his friend Det. Roy Washburn is sure Tramell is guilty. Tramell asks Glass to treat her for her 'risk addiction' problem, and with each therapy session , Glass gets more and more suspicious about her intentions. As more and more murders are committed, including that of Glass's ex-wife, Glass becomes obsessed with proving Tramell's guilt even though the evidence is contradictory .