Please visit
WatchSoMuch.com
for our official address, Most functionalities will not work on unofficial addresses.
The Spiderwick Chronicles (2008)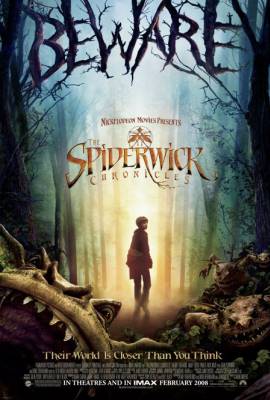 Adventure, Family, Fantasy
USA (English)
96 min
Bluray

9/10

10/10

1

Updated on 2019 Apr 14

3,199 Downloads
Cast:
Freddie Highmore

,

Mary-Louise Parker

,

Nick Nolte

,

Sarah Bolger

,

Andrew McCarthy

,

Joan Plowright

,

David Strathairn

,

Seth Rogen

,

Martin Short

,

Jordy Benattar

,

Tod Fennell

,

Mariah Inger

,

Jeremy Lavalley

,

Lise Durocher-Viens

,

Tyler Patrick Jones
Synopsis
Once upon a time, upon moving into the run-down Spiderwick Estate with their mother, twin brothers Jared and Simon Grace, along with their sister Mallory, find themselves pulled into an alternate world full of faeries and other creatures. Unable to explain the strange disappearances and accidents that seem to be happening on a daily basis, the family blames it all on Jared. When he, Simon and Mallory investigate what's really going on, they uncover the fantastic truth of the Spiderwick estate and of the creatures that inhabit it.