Please visit
WatchSoMuch.com
for our official address, Most functionalities will not work on unofficial addresses.
Burroughs The Movie 1983 1080p BluRay H264 AAC-RARBG [MP4]
Basic Info
Size:
1.7 GB (1,860,321,279 bytes)
Source:
Bluray Rip (Best quality A/V)
Quality:
Video: NA/10 Audio: NA/10 (1 Votes)
Resolution:
FullHD (1080p)
Torrent details
Hash:
DC686E09E4FE541016502721CBB030E0CA43784C
Upload Date:
9/10/2019 7:37:56 AM (1 month, 1 week ago)
Burroughs: The Movie (1983)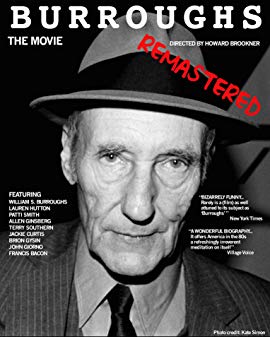 Documentary, Biography
USA (English)
90 min
Bluray

- /10

- /10

0

Updated on 2019 Sep 10

28 Downloads
Director:
Howard Brookner
Cast:
Francis Bacon

,

Mortimer Burroughs

,

William S. Burroughs

,

Lucien Carr

,

Jackie Curtis

,

Allen Ginsberg

,

John Giorno

,

James Grauerholz

,

Brion Gysin

,

Lauren Hutton

,

Patti Smith

,

Terry Southern
Synopsis
Burroughs: The Movie explores the life and times of controversial Naked Lunch author William S. Burroughs, with an intimacy never before seen and never repeated. The film charts the development of Burroughs' unique literary style and his wildly unconventional life, including his travels from the American Midwest to North Africa and several personal tragedies. Burroughs: The Movie is the first and only feature length documentary to be made with and about Burroughs. The film was directed by the late Howard Brookner. It was begun in 1978 as Brookner's senior thesis at NYU film school and then expanded into a feature which was completed 5 years later in 1983. Sound was recorded by Jim Jarmusch and the film was shot by Tom DiCillo, fellow NYU classmates and both very close friends of Brookner's.