Please visit
WatchSoMuch.com
for our official address, Most functionalities will not work on unofficial addresses.
SHEPHERD: The Story of a Jewish Dog (2019)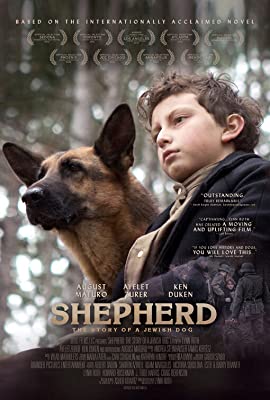 Family
USA, Hungary (English)
93 min
WebRip

- /10

- /10

1

Updated on 2020 Jun 30

1,107 Downloads
Cast:
Ayelet Zurer

,

Ken Duken

,

August Maturo

,

Lois Robbins

,

Rebeka Rea

,

Levente Molnár

,

Hans Peterson

,

Peter Linka

,

Peter Schueller

,

Viktor Dénes

,

Bálint Antal

,

Viktória Stefanovszky

,

Jacqueline Moellendorf

,

Bernadett Jobbágy

,

Balázs Veres
Synopsis
SHEPHERD is based on the award-winning and bestselling Israeli novel, "The Jewish Dog," by Asher Kravitz. Kaleb, a beloved German Shepherd, is separated from his Jewish family when the Nuremberg Laws are enacted in WWII Berlin. He is adopted by an SS Officer who trains him to attack and round up Jews at a concentration camp. Kaleb is well cared for and good at his job until one day when he is distracted by a familiar scent. His original master, a young boy named Joshua, has arrived as a prisoner of the camp. Kaleb has not lost his loyalty to Joshua who finds solace in secretly visiting his dog at night. Joshua's life is at risk. Together they escape the camp and after months of near-death experiences, they are found by partisans who help Joshua make safe passage to Israel.