Please visit
WatchSoMuch.com
for our official address, Most functionalities will not work on unofficial addresses.
Teleios (2017) BluRay 1080p x264 - YIFY [MP4]
Basic Info
Size:
1.5 GB (1,595,391,351 bytes)
Source:
Bluray Rip (Best quality A/V)
Quality:
Video: NA/10 Audio: NA/10 (1 Votes)
Resolution:
FullHD (1080p)
Torrent details
Hash:
BD3FD0B22FB77411AEBEF0E38BCC79FBB8401E11
Upload Date:
8/17/2019 9:59:07 PM (9 months, 3 weeks ago)
Beyond the Trek (2017)
- Also known as "Teleios"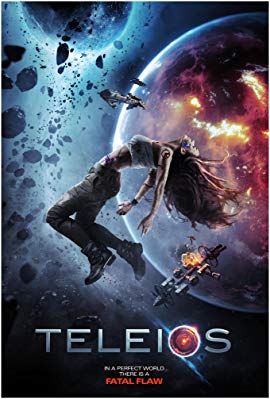 Drama, Sci-Fi
USA (English)
89 min
Bluray

8/10

8/10

2

Updated on 2019 Aug 17

22 wins & 12 nominations.

6,745 Downloads
Cast:
Sunny Mabrey

,

Lance Broadway

,

T.J. Hoban

,

Christian Pitre

,

Mykel Shannon Jenkins

,

Ursula Mills

,

Weetus Cren

,

Michael Nouri

,

John Posey

,

Leila Birch

,

Andreas Lyon

,

Philip Tan

,

Armando DuBon Jr.

,

Spencer Stone

,

Brett Robert Culbert

,

Seth Duhame

,

Ryan Ryusaki
Synopsis
The crew of the ship Teleios, comprised of genetically modified humans, is sent to retrieve the cargo from a mining ship adrift in deep space. It is suspected the crew brutally killed each other, but the reasons unknown. However, when they investigate the crew of Teleios find there are two survivors, one member of the crew and an artificial life form unit. The memory of the AI unit appears to have been erased and Travis O'Neill refuses to talk. The genetically modified humans are breaking down and learn that the only way to reduce the symptoms is to drink the blood of an unmodified human. The crew discuss the possibility of drinking the blood of the man they believe maybe a serial killer, or may be completely innocent.