Please visit
WatchSoMuch.com
for our official address, Most functionalities will not work on unofficial addresses.
After Porn Ends 2012 1080p WEBRip x264-RARBG [MP4]
Basic Info
Size:
1.8 GB (1,906,329,251 bytes)
Source:
Webrip (High Quality A/V usually same quality as Bluray)
Quality:
Video: NA/10 Audio: NA/10 (1 Votes)
Resolution:
FullHD (1080p)
Torrent details
Hash:
606C2C78EBBAA28DCE8200335F21E0037ED1D58B
Upload Date:
10/9/2019 7:14:02 AM (1 month, 1 week ago)
After Porn Ends (2012)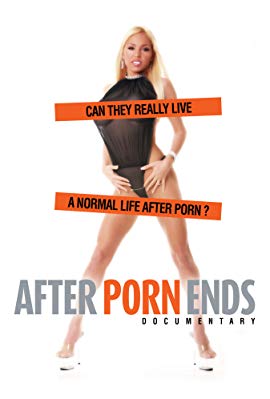 Documentary
USA (English)
94 min
WebRip

9/10

9/10

4

Updated on 2019 Oct 09

19,691 Downloads
Cast:
Amber Lynn

,

Asia Carrera

,

Bobby Slayton

,

Crissy Moran

,

David Weintraub

,

Neil Malamuth

,

Houston

,

John Leslie

,

Juliana Gordon

,

Kathleen Lucas

,

Luke Ford

,

Mary Carey

,

Nina Hartley

,

Randy West

,

Raylene
Synopsis
After Porn Ends is a documentary that not only examines the lives and careers of some of the biggest names in the history of the adult entertainment industry but what happens to them after they leave the business and try and live the "normal" lives that millions of other Americans enjoy. They hailed from the rural South, steel towns, and the San Fernando Valley. As teenagers and young adults, none of them thought that porn was in their future. They were artists, baseball players, child prodigies, and even Ivy Leaguers. Now, after their lives in porn, they're TV stars, bounty hunters, writers, and social activists. What happened in between? And, now that they've moved on, can they really live a normal life after porn?