Please visit
WatchSoMuch.com
for our official address, Most functionalities will not work on unofficial addresses.
Ninja (2009) BluRay 720p x264 - YIFY [MP4]
Basic Info
Size:
758 MB (795,320,599 bytes)
Source:
Bluray Rip (Best quality A/V)
Quality:
Video: NA/10 Audio: NA/10 (1 Votes)
Torrent details
Hash:
AC6F398BB7C249E77168E0C895383BFD4496A62C
Upload Date:
7/10/2019 11:02:08 PM (4 months, 4 days ago)
Ninja (2009)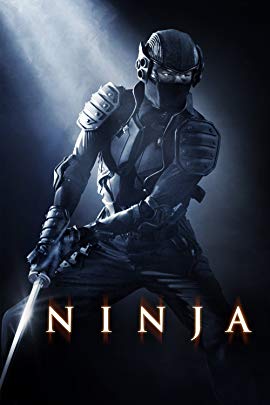 Action, Crime, Drama, Thriller
USA (English, Japanese, Russian, Spanish)
86 min
Bluray

10/10

10/10

19

Updated on 2019 Sep 22

16,530 Downloads
Director:
Isaac Florentine
Cast:
Scott Adkins

,

Tsuyoshi Ihara

,

Mika Hijii

,

Todd Jensen

,

Togo Igawa

,

Garrick Hagon

,

Miles Anderson

,

Valentin Ganev

,

Atanas Srebrev

,

Fumio Demura

,

Masaki Onishi

,

Nikolai Sotirov

,

Kenji Motomiya

,

Asen Asenov

,

Ivailo Dimitrov
Synopsis
Casey, a Westerner studies Ninjitsu in Japan. And in their Master's possession is an Ninja armor with some legendary weapons which goes to a deserving person. Masazuka, another student thinks he is that person but the Master has an affinity for Casey. One day Masazuka attacks Casey and Casey defends himself scarring Masazuka. Masazuka would be banished. He would then become an assassin, who works for a group criminals called The Ring. Masazuka would return demanding the armor but the Master still refuses. The Master tells Casey and his daughter, Namiko to take the armor to America were it can be kept from Masazuka. After killing the Master, Masazuka follows them to Anmerica and tries to get it. Casey is erroneously arrested for crimes committed by Masazuka. He eventually abducts Namiko and demands turn the armor to him. Casey tells him if he wants he'll have to fight him for it.